Summer's here and the time is right for renovations in Ottawa. That kitchen remodelling you've been putting off until the warmer weather is finally a possibility—but where do you start? Trust Your Reno Guys to get the job done and help you through every stage of your kitchen renovations.
Your Reno Guys will help you by:
Planning and personalizing your new kitchen;

Setting and working within a budget that works for you;
Creating a schedule that respects your needs and timeline;
Developing a functional design that maximizes usable space;
Providing you with material and appliance options;
Getting the job done with unmatched professionalism; and
Following up after the job's done to make sure you're totally satisfied.
Ottawa's Kitchen 

Renovation Experts
We're here to give your kitchen the makeover it needs! As the most-used space in your home, kitchens are an incredibly important part of the house, whether as a primary social location or the place where you feed your family. Sometimes, though, kitchens just don't seem to work—that's where we come in!
From start to finish, we've got experience you can depend on to create the kitchen you've always dreamed of. There's a reason why we've been Ottawa's trusted kitchen renovation experts for over twenty years, after all. Whether you're looking for a more accessible space, want to sort out frustrating issues, or want to bring a dated space into the modern age, we're here to help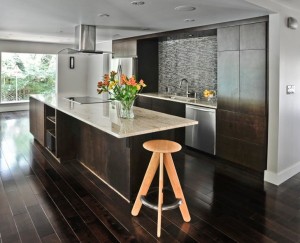 Contact Us Today To 

Get Started
Your Reno Guys will help you create the kitchen you've always wanted, maximizing your space and advising you on design options that'll stand the test of time and keep you satisfied for years to come. Contact us today to get started with your FREE estimate!