Basement renovations can be surprisingly fun and exciting projects. Whether your dream is a home theatre, gym, or man-cave, or a cozy, dry and comfortable place for the kids to play (or all of the above!), Your Reno Guys can handle all basement renovations in Ottawa, from top to bottom.
What's more, we pride ourselves on our professionalism, experience, and quality workmanship. We create only the best basements for our clients.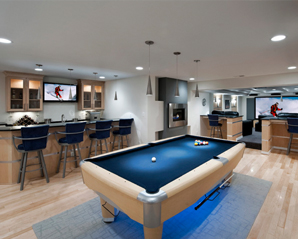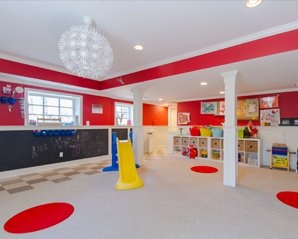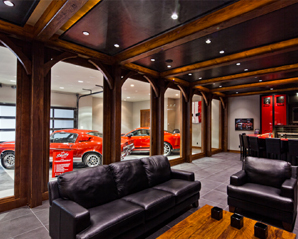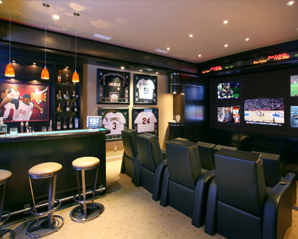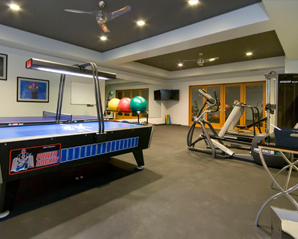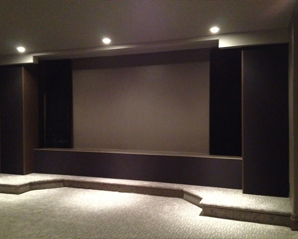 Basement Renovations

Options
There are many options to consider when deciding to have your basement renovations done. Have you always wanted to turn your basement into a gym? We have significant experience in designing the perfect gym setups to suit every taste. Big or small, a downstairs renovation could be exactly what you need to get in shape!
Or, maybe your kids are running out of room to play upstairs. Do you find yourself stepping on toys when you get out of bed in the middle of the night? A downstairs facelift could be for both your sanity and your kids' enjoyment. Picture a kid-safe, comfortable environment where your children have the space and luxury to enjoy play time.
But maybe a mancave is more along the lines of your thinking. We have converted many basements into dreams-come-true with the capability to equip pool tables, home theatre systems, bars, and just about any other luxury that a basement can hold.
Regardless of what your needs are, Your Reno Guys' philosophy on basement renovations in Ottawa  is simple: your finished basement should be as comfortable and beautiful as the rest of your home. This is a statement that we stand by and our many past clients can attest to. What are you waiting for?
For more information on our basement renovations Ottawa homeowners can call us at (613) 744-0733 to book your free, no-obligation quote. Or you can fill out this quick and simple form to receive a free basement renovations quote and we will return your inquiry within one business day.
philosophy