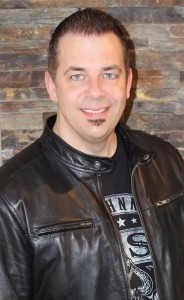 John Gordon began working as a kitchen, bathroom, and basement renovations contractor 19 years ago, learning the trades through hard work, dedication, and a commitment to helping people achieve their home-project goals.
From small beginnings, the business grew through referrals from satisfied Ottawa renovations clients, which allowed John to hire a crew with whom he could share his work ethic and his approach to home renovations.
Through mentoring and coaching, the Your Reno Guys crew is able to provide the same high-quality service and attention to detail that John brings to every project. The backbone of Your Reno Guys' success and growth has been the company's approach to each home improvement project, treating every single renovation with the utmost care and attention. We have a strong belief in what our business stands for and we expect our team to embrace Your Reno Guys' mission, vision, and values.
We would love to talk with you to discuss your vision and the outcomes you'd like to enjoy from your renovation project and to provide you with a free estimate.


Our dedication to value and service has led to many satisfied customers in Ottawa. We want to thank all of our customers for choosing Your Reno Guys for their bathroom, kitchen, and basement renovations.